Your Event, Your Way
PRIVATE LOUNGE: With flexible space and menu options, Great Falls Bistro is the perfect place to host your private event; whether it be a cozy birthday celebration, a business meeting with an important client, or a fundraiser. Our private lounge is designed for you to comfortably host and lavish your guests with scrumptious delights and creative concoctions. Private servers, ensure that everything your guests desire is delicious and served in a timely manner.
CATERING: Already have the perfect venue but need the finest food to bring it all together? Choose from a wide selection of platters, including: Appetizers, salads, entrees, beverages and desserts. Click here to view our Drop-Off Menu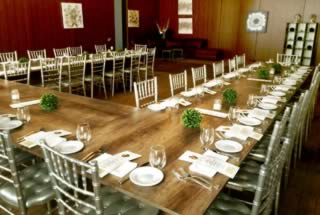 THE SPACE
Flexible combinations of space, offering tables of every size, couches and seating for parties of 5 to 60. Lighting, staging & music options are also available.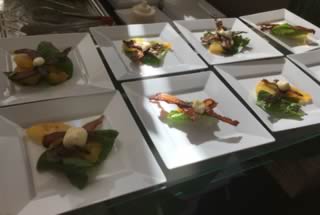 THE FOOD
Food options range from ordering from the daily menu, a custom menu, or a fully catered event. Whichever you choose,  you will be treated to the beautiful and tasty meals for which we are known.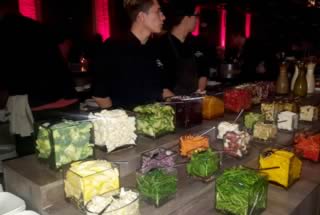 THE SERVICE
Several service options are available. From a single wait-staff serving you on an as-ordered basis, to multiple personnel catering a tailored menu, your guests will receive VIP treatment.
Our Planners
Will Fully
Customize
Your Event.
Great Falls Bistro is the perfect location to host a private Happy Hour, business meeting, or intimate gathering.
Business Conferences
Holiday Parties
Birthday Parties
Convention Groups
Pharmaceutical Meetings
Celebrations
Anniversaries
Client/Employee Appreciation
Graduation Parties
Large Variety of Breakfast Dishes
Sandwiches & Wraps
Hors D'Oeuvres from Around the Globe
Meat, Veggie, Fruit and Cheese Platters
A Delectable Assortment of Entrees
Pastas, Pizzas, Flatbreads
Hot and Cold Salads & Spreads
Various Leafy Greens & Salads
Ethnic Banquets
Box Lunches
Custom-Crafted Desserts
Beverages
(Plentiful complimentary parking)