An Elevated
Dining
Experience
Take a trip back in time, when cuisine was valued for its unique, natural freshness and purity of flavor…when ingredients were scrupulously selected to entice and excite through sight, scent and taste.
Great Falls Bistro: Steakhouse, is an adventure of palette melting experiences curated from artisanal ingredients. Transport yourself to turn-of-the-century ambiance in a stylish industrial loft space. Here, food meets artistry as we hand-craft dry aged steaks, hand-picked by our chef and aged to perfection in our own aging room. The richest flavors and ultimate tenderness are coaxed from each mouth-melting bite. Your steak is showcased, rich, aromatic and partnered with diverse local vegetables and homemade pastas.
The steakhouse also offers a worldwide tour of classic dishes, including; fresh fish, poultry and vegetarian entrees–expertly prepared & elegantly plated. GF Bistro boasts a wide selection of signature cocktails, a full-sized bar, and a star rated wine list that can impress any wine aficionado!
We cannot complete this epicurean adventure without one final crescendo of mind-blowing flavor…dessert. Made from scratch daily, our chef's sweet confections are truly magical.
For extraordinary dining so close to home, simply reserve your table, sit back & enjoy the GFB experience.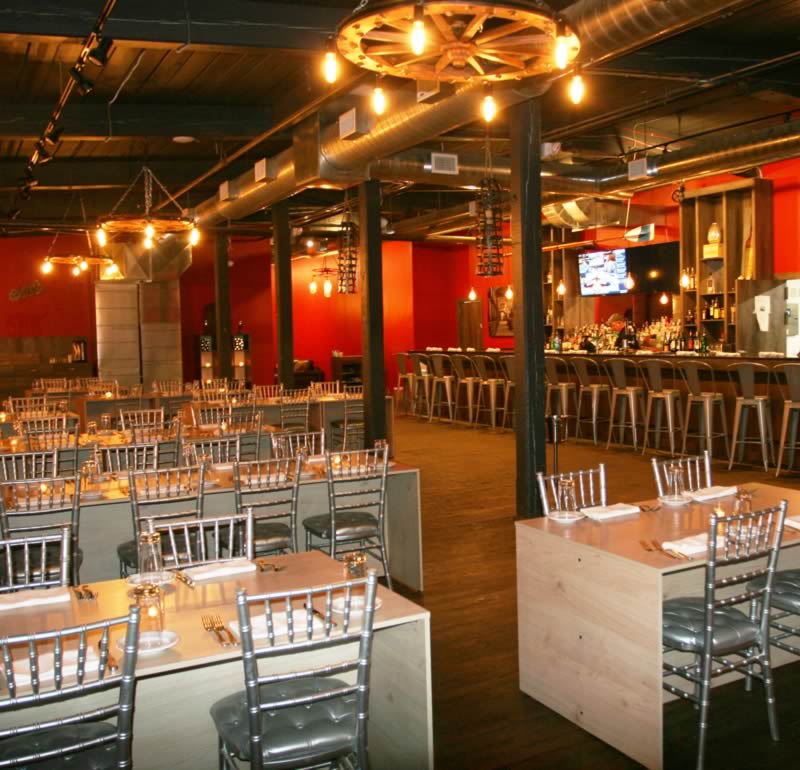 "Run, Don't Walk, to Passaic's Great Falls Bistro," Says Sandy Eller, food critic at Jewish Link.
"The best kept secret in not just New Jersey, but all of the tri-state area, is about to become public knowledge, and when everyone you know starts talking about it, you can say that you heard it here first.
I'm talking about Great Falls Bistro at Factory 220 in Passaic, a one-of-a-kind restaurant that is a destination unto itself…
…Featuring two dozen intriguing cocktails, the drinks menu is several pages long, and whether you prefer single-malt scotch, Irish whiskey, bourbon, gin, vodka, tequila or rum, Great Falls Bistro has your fave.,,
…The menu at Great Falls Bistro is inspired, further elevated by an astonishing attention to detail…That same passion for excellence is evident in every dish that leaves the Great Falls Bistro kitchen…we sampled nearly half the menu at Great Falls Bistro and found every single dish flawlessly executed. Destination dining at its best, Great Falls Bistro is an authentic culinary gem and a one-of-a-kind experience. Run, don't walk, to 220 Passaic Street and get ready to enjoy the best-kept secret in town.
To read the entire review, click here.
We had an amazing meal at great Falls bistro. Appetizers were delicious and the steak was the best that I've had in a very long time. We also had a delicious breaded veal with salad that was to die for.
The atmosphere was very special with new lighting and decorations. I can't stop talking about it to all of my friends hope to see you there!! Robin Levin
We highly recommend Great Falls Bistro. We hosted an event in the event space for 42 guests and everything went very smoothly. The room was arranged exactly as requested. The food was served perfectly on time and it was absolutely delicious.
Great high quality top of the line food. And a good bar. And a great atmosphere. Highly recommend it for a great romantic night out.
Amazing! I love this restaurant. Food is amazing. Portions are generous. This place is a gem!
Wow! Just wow! ….from the decor to the service to the menu…..they set the bar really high…and then they bring out these culinary masterpieces and shatter all expectations!
Great food and very friendly wait staff!!
One of our favorite places to have a good meal.
A very solid place outside of Manhattan. Very good service and the food is quite tasty. Go for the aged prime rib with the bone in. It's delicious.
Unexpected delight. Cool vibe, great location, solid bar, terrific food, excellent service.
Amazing food, ambiance, and service. Highly recommended.
Food was amazing, staff/waiters were extremely friendly and helpful.
Gr8 big selection of alcoholic drinks.
Worth to try this place out.
Hosted a team dinner at the restaurant, the ambiance, service and food we're FANTASTIC! Will definitely be back and look to do more events there!
Food is amazing, great service, and the place is awesome. One of the best restaurants I have ever been to.
They have a top notch customer service and the food & drinks were simply amazing.
Excellent food. Plenty of free parking. The tables are also spaced much further apart than in most…
A FEAST FOR THE EYES
Our Signature 40 oz. Ribeye
Click the Arrows to View More Dishes
VEAL MILANESE
Topped with Arugula, Cherry Tomato, Cucumber and Balsamic Reduction
OUR POPULAR FLATBREADS
Choose from a Variety of Creative Toppings

A BELLY-BUSTIN' 10 OZ. BURGER
So Special, That It's Not Always Available.
The Same Prime Cuts as the Steaks, Ground In-House.

A FEAST FOR THE EYES
Our Signature 40 oz. Ribeye
Click the Arrows to View More Dishes
VEAL MILANESE
Topped with Arugula, Cherry Tomato, Cucumber and Balsamic Reduction
OUR POPULAR FLATBREADS
Choose from a Variety of Creative Toppings

A BELLY-BUSTIN' 10 OZ. BURGER
So Special, That It's Not Always Available.
The Same Prime Cuts as the Steaks, Ground In-House.

Banquets,
Private Dining,
Catering
Private rooms and your own personal service are offered for your special events and occasions.
Great Falls Bistro is pleased to accommodate any of your personal and business gatherings.
We fully cater events of every type and size. Call us to go over your requirements.
Perfect Space for
Business Conferences
Holiday Parties
Birthday Parties
Convention Groups
Pharmaceutical Meetings
Celebrations
Anniversaries
Client/Employee Appreciation
Graduation Parties
While it is true that you may come to GF Bistro to enjoy one of the finest steaks available, you may also enjoy any of our other gourmet meals. It is our pleasure to serve you an impressive selection of flatbreads heaped with globally inspired toppings, to a delectable range of tapas. Perhaps, after a long day at work a seasonally-inspired signature cocktail will be the perfect complement.

Meat
Enjoy uniquely flavored steak, poultry or seafood prepared to fascinate every one of your senses.

Treat
If you leave without trying a freshly-made dessert, you will be disappointed. If you leave without trying more than one, you will also be disappointed.

Cocktails
We carry the finest selection of wine and spirits to suit your pleasure. Our master mixologist also custom-creates out-of-this-world seasonal cocktails and drink specials. Cheers!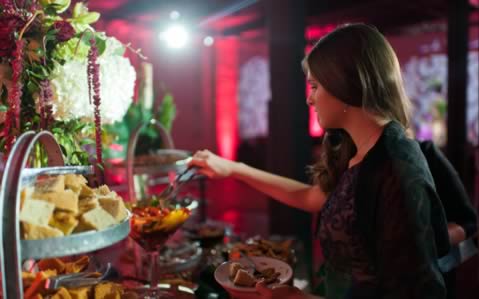 Great Falls Bistro settles for nothing less than hand-picking and preparing the highest quality, freshest ingredients every single day.
ENJOY
HAPPY
HOUR!
4:00 to 6:00 p.m.
Mondays and Thursdays
Every hour at Great Falls Bistro is Happy Hour.
Some hours, may be happier than others!
Come in to enjoy HALF-PRICE: draft beer, signature cocktails, wine by the glass, well drinks and a specially-priced bar menu.
(Only available at the bar)
Enjoy Our
VIP
LOUNGE
Book your private engagement with us and we will provide you with a memorable combination of delicious food, custom-created cocktails and impeccable, personalized service. Great for private parties or business meetings.

Speak With An Agent Today!
You're going to love this! Wine Specials 🍷
DON'T MISS OUT!
Sign up for wine of the week email alerts
(Plentiful complimentary parking)
Bistro Hours
On bad-weather days, please call first to ensure that we are open during normal hours
Sunday-Thursday:
4pm – Last Seating 9:30pm
Friday
Closed
Great Falls Bistro is under